(apologies for poor pictures – taken in poor light in the Rose and Crown, Tintern)
For the past twenty years a group of people have gathered once a month in a local pub in Tintern to talk philosophy. The group was led and formed by Hatti Pegram and the philosopher Ray Billington.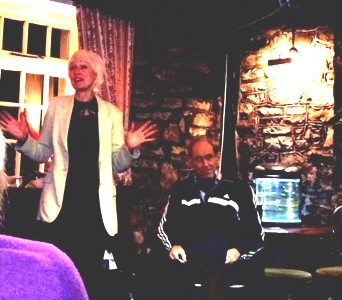 It is a stimulating, warm-hearted and intelligent group, an assembly of some of the most interesting people in Monmouthshire. Ray and Hatti have just decided to retire and hand over the running of the group to John Clarke, and this evening we met to pay tribute to Ray and Hatti. They have not only brought philosophy, but fun, friendship and laughter, enriching the lives of all of us.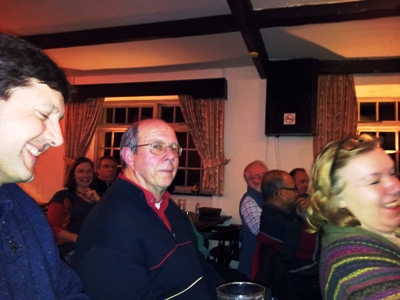 I mention all this here because I am delighted that we spent an evening appreciating Ray and Hatti. Too often we wait until friends are dead before getting up in public and saying what they have meant to us, and to the best of my knowledge, they don't get to hear that.
(and sorry everyone who couldn't come -you missed Ray's Bertrand Russell joke.)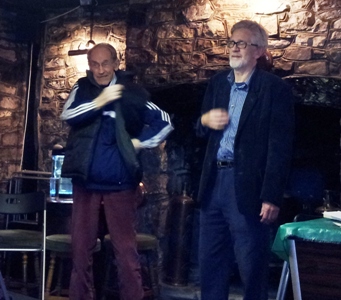 Addition Ray died on the 1st September 2012 at home with Hatti, family and friends. He will be very badly missed. If anyone wants to know more of his work see his Amazon page.
The Tintern Philosophy Circle meets on the third Tuesday of the month in the Rose and Crown at Tintern, Monmouthshire. All welcome.