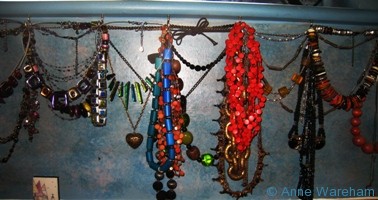 There may be one thing worse than having to produce the happy surprise response to a surprise birthday or Christmas present (acting lessons, anyone? – I mean it doesn't matter really whether you love it or not, you have to do an instant and convincing surprised delight either way, often in public. ) The worse thing is the looking at the holiday photographs.
They might well be great. Entertaining. Funny. Unusual. Beautiful. But the trouble is you have to make some appreciative and interested and different noise as each one appears. And these days there may be a great many of them. I'd say it's almost impossible but I think we all try.
I'm married to a photographer, so I'm also supposed to make intelligent appreciative remarks about his professional garden pictures.
That never works well, because I look at the subject (garden) and respond to that. I'm supposed to respond to the quality of the picture itself. So when I make yawny noises at the sight of a hybrid tea or yet another flowery meadow I get taken to task. Understandably I suppose.
Holiday picture solution just happened though! Charles took pictures and blogged his holiday! I wasn't even present at the presentation. All that was required was an interested response by way of a comment at the end. Brilliant. Sorted.
Pics on these blogs are all my own, you know, and you don't have to comment at all on them.